"Organic cotton. Renewable resources. Recycled materials.
It's our blueprint for a better footprint."
ORGANIC COTTON
From day one, we have chosen to use only 100% organic cotton, grown from seeds that have not been genetically modified (non-GMO) and cultivated without the use of chemical pesticides and fertilizers.
We initially sourced all our organic cotton from India, but since 2021 we have diversified our sourcing to include suppliers in other countries such as Turkey.
Globally, only a very small portion of the cotton produced annually is organic. Cultivating organic cotton ensures that no harmful chemicals flow into the soil or into adjoining rivers, lakes or seas. This means that the water used for organic farming is not considered as lost water, as it can be used again and can safely return to the soil and other water sources. The overall positive effect on water, soil and biodiversity means that the well-being and livelihood of cotton farmers and their communities is respected and protected.
Benefits of organic cotton versus conventional cotton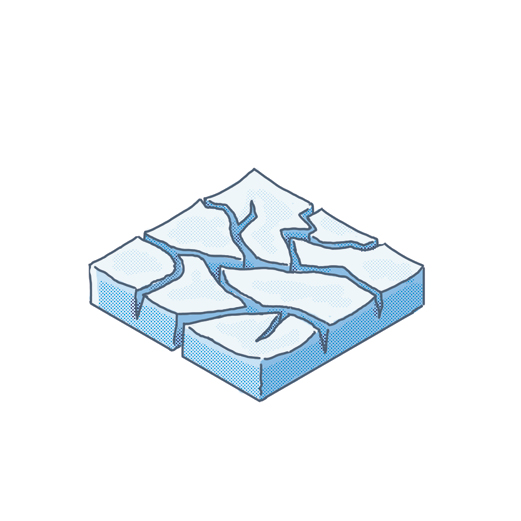 26%
Less potential
for soil erosion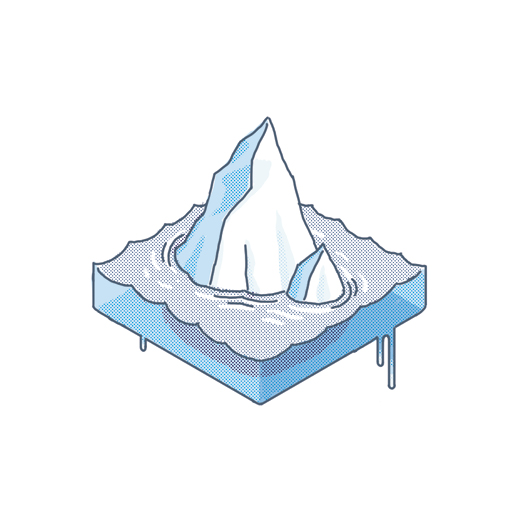 46%
Less impact
on global warming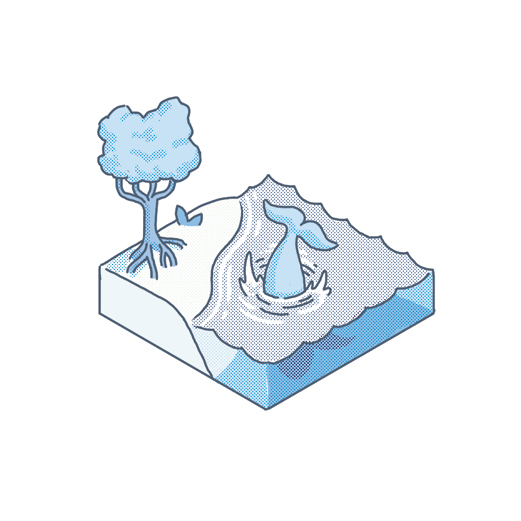 70%
Less acidification
of land and water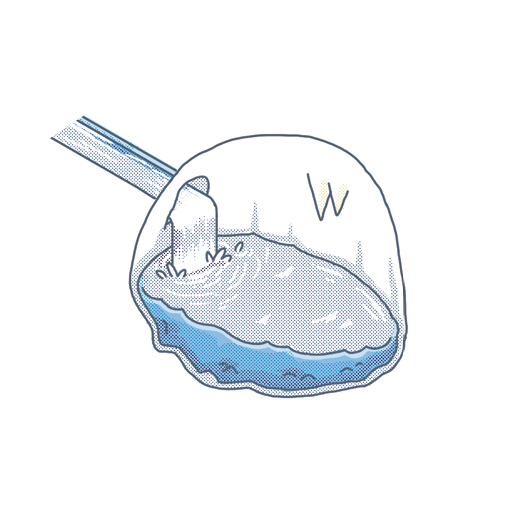 91%
Less water consumption
GOTS CERTIFICATION
The Global Organic Textile Standard (GOTS) is based on both ecological and social criteria and certifies that the cotton is organically grown, without the use of genetically modified seeds or any harmful chemical products.
Throughout our collections, we chose to work using only 100% GOTS certified organic cotton. Transaction certificates at every stage of production confirm the traceability and organic content of our products from the post-harvested raw material to the final customer.
READ MORE ABOUT GOTS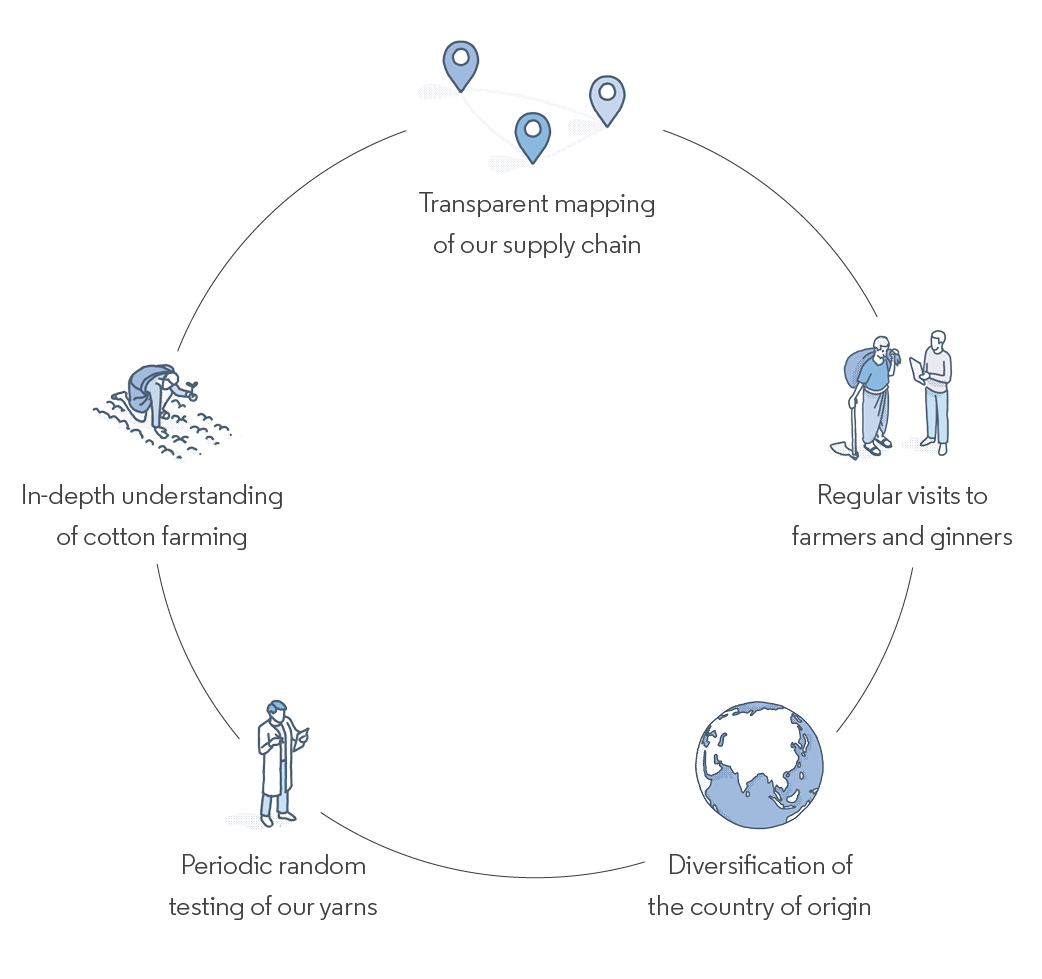 GOING BEYOND CERTIFICATION
On our journey to source our cotton in the most responsible way possible, we go beyond GOTS certification in order to provide our customers with consistently high-quality organic cotton:
Organic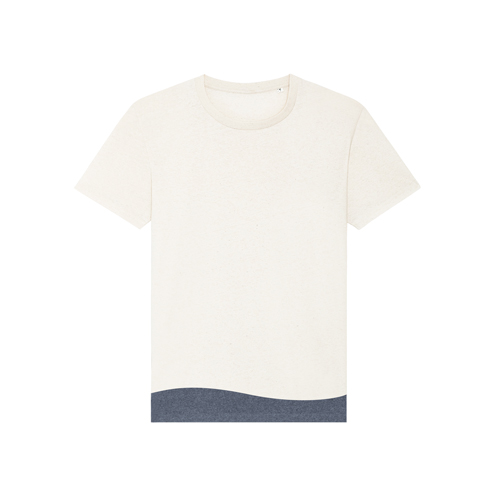 If the organic content is at least 95% of the product weight. Most of our t-shirts are certified organic, as their organic content is above 95%.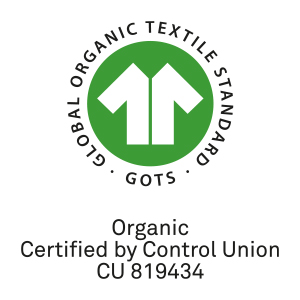 Made with 85% organic materials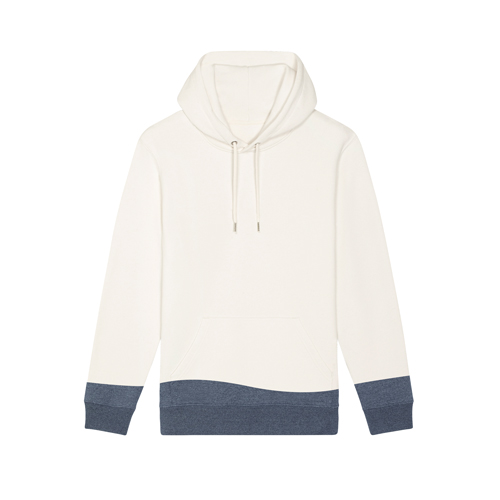 If the organic content is between 70% and 95% of the product weight.
Most of our sweatshirts are certified made with 85%. (The remaining 15% of the material composition consists of 'sustainable fibres', meaning natural or recycled fibres.)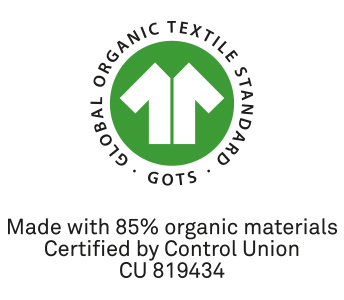 RECYCLED COTTON
We seek to minimize product waste at production level and strive for circular business models, recycled cotton plays a key role in this.
We started using re-cycled cotton in our accessories range in 2017. Since then, we have increased our recycled cotton product range and even decided to start using our own fabric cutting waste to create new products. For instance, our RE-Creator, RE-Blaster and RE-Cruiser are partly made using recycled organic cotton from our own cutting waste.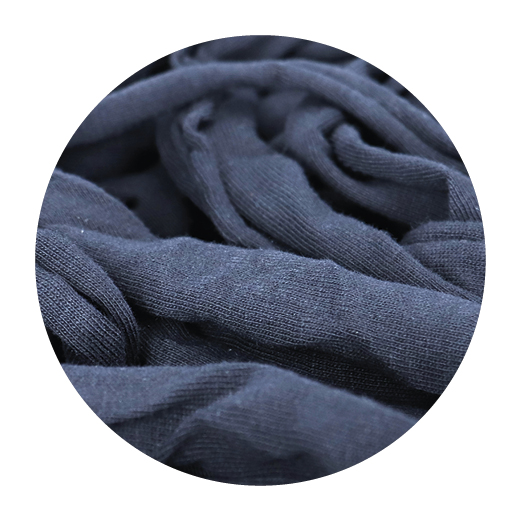 Step 1
Cutting waste from our own production is collected in our partner factories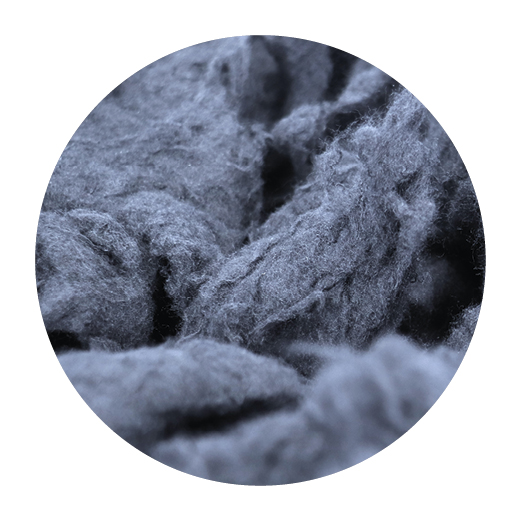 Step 2
The fabric is finely shredded in a spinning mill then blended with virgin organic cotton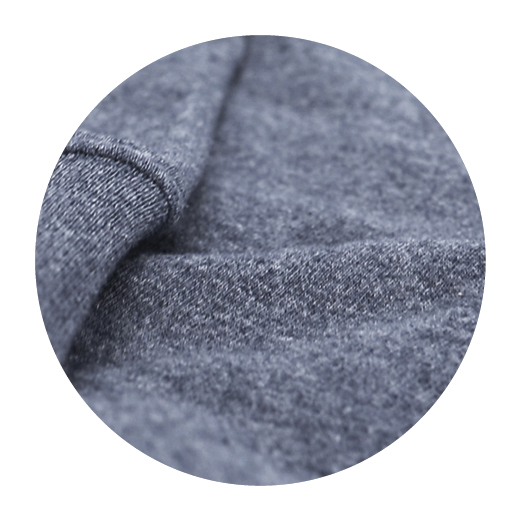 Step 3
The fibers are then spun into new yarn, which is knitted into durable fabric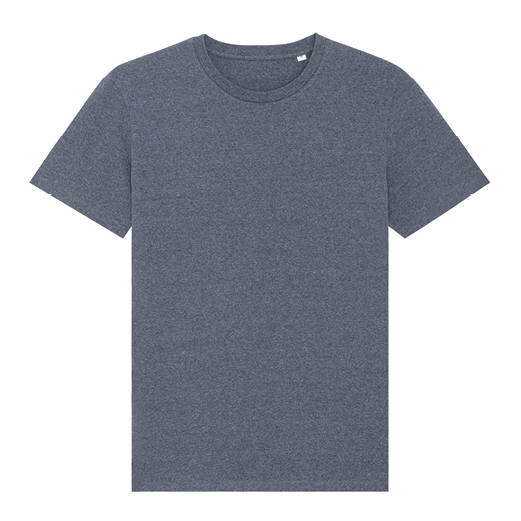 Step 4
Our RE-Creator t-shirt is a 50/50 blend of recycled organic cotton from our own cutting waste and undyed organic cotton
This gives the garment a natural heather effect. Through this material reuse and the absence of dyeing, we minimise the energy, water and chemicals needed compared to traditional production processes. Stanley/Stella's RE-Range and production facilities are GRS certified.
---
RECYCLED POLYESTER
We use polyester to add stability to our sweatshirts, to give strength to our accessories, and to produce our outerwear garments.
Since 2018, we have been using only recycled polyester made from post-consumer PET bottles.
It's clear that tackling plastic waste has become one of the major environmental challenges of our time – globally, about 9.5 million tonnes of plastic ends up in the ocean annually, most of it single-use.
Recycling polyester allows for considerable energy savings in the manufacturing process compared to non-recycled polyester. For all our outerwear in recycled polyester, we exclusively use GRS certified fabrics.
Just like with our organic cotton, we seek full traceability of our recycled polyester, including the origin of the PET bottles. Depending on the style, it takes between 38 to 80 plastic bottles of 550ml to produce our jackets. Mainly sourced from China, these bottles might otherwise go to landfill or end up in our oceans.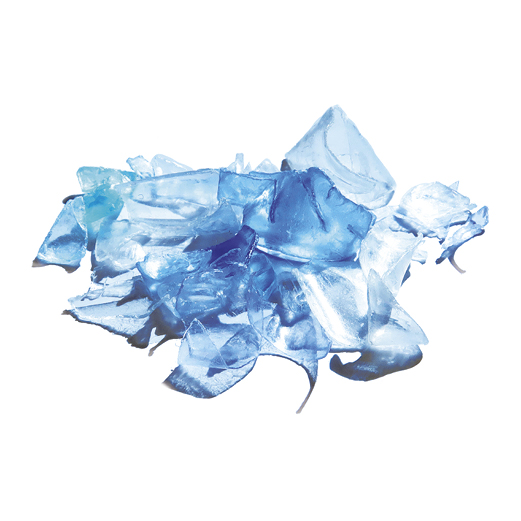 Step 1
Once the PET bottles are collected, they are cleaned and cut into small flakes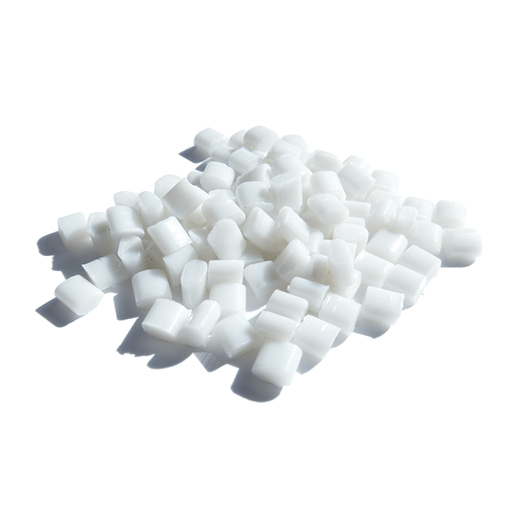 Step 2
These flakes are then melted into chips and blown into polyester staple fiber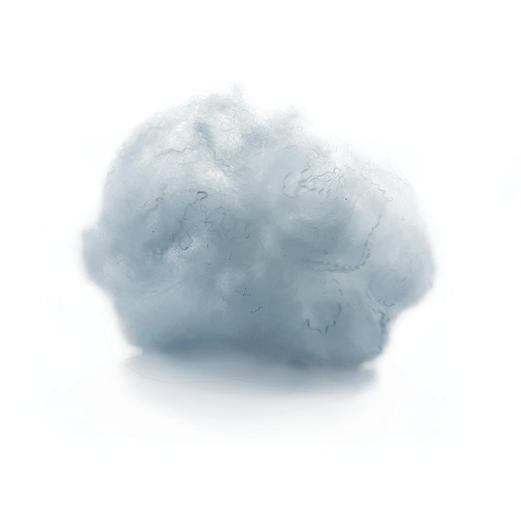 Step 3
The staple fibre is then woven into yarn to create a durable and breathable fabric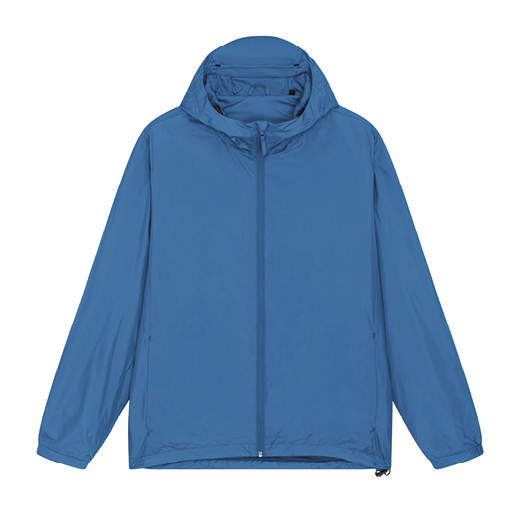 Step4
Our lightweight, mesh-lined Commuter jacket is made with 100% recycled polyester from post-consumer PET waste
To offer protection from the elements in the most eco-friendly way possible, the fabric is treated with a safe and environmentally friendly durable water repellent (DWR). All the fabrics used in Stanley/Stella outerwear garments are GRS certified.
---
RECYCLED NYLON
For some of our accessories and outerwear products, we use pre-consumer recycled nylon, made from industrial nylon yarn waste.
This fabric is known for its durability and strength, while at the same time being extremely lightweight and soft on the skin. We offer nine different products in recycled nylon, all using GRS certified fabrics.
---
MODAL
We're always looking at other sustainable materials to broaden our offer. One of these is Modal, a flexible man-made cellulosic fibre, renowned for its exceptional
softness. TENCEL™ extract the fibres from naturally grown beech wood and their pulp-to-fibre process is environmentally responsible, self-sufficient in energy and recovers co-products.
One of our products in TENCEL™ Modal is OCS Blended certified.
CHEMICALS
Our priority is to ensure that chemicals and other additives going into our products are managed through ambitious standards throughout the entire supply chain to reduce and prevent harm to people and the environment.
At production sites, our chemical management policies include compliance with the highest standards such as GOTS and Standard 100 by OEKO-TEX®.STANDARD 100 by OEKO-TEX® is one of the world's best-known labels for textiles tested for harmful substances.
The certification means that every component of a product, i.e. every thread, button and other accessory, has been tested for harmful substances and that the product is therefore safe for human use.
Tests are conducted by an independent OEKO-TEX® partner institute and take into account numerous regulated and non-regulated substances, which may be harmful to human health. In many cases, the limit values for the STANDARD 100 label go beyond national and international
requirements
.
READ MORE ABOUT OEKO-TEX®


You might also be interested in