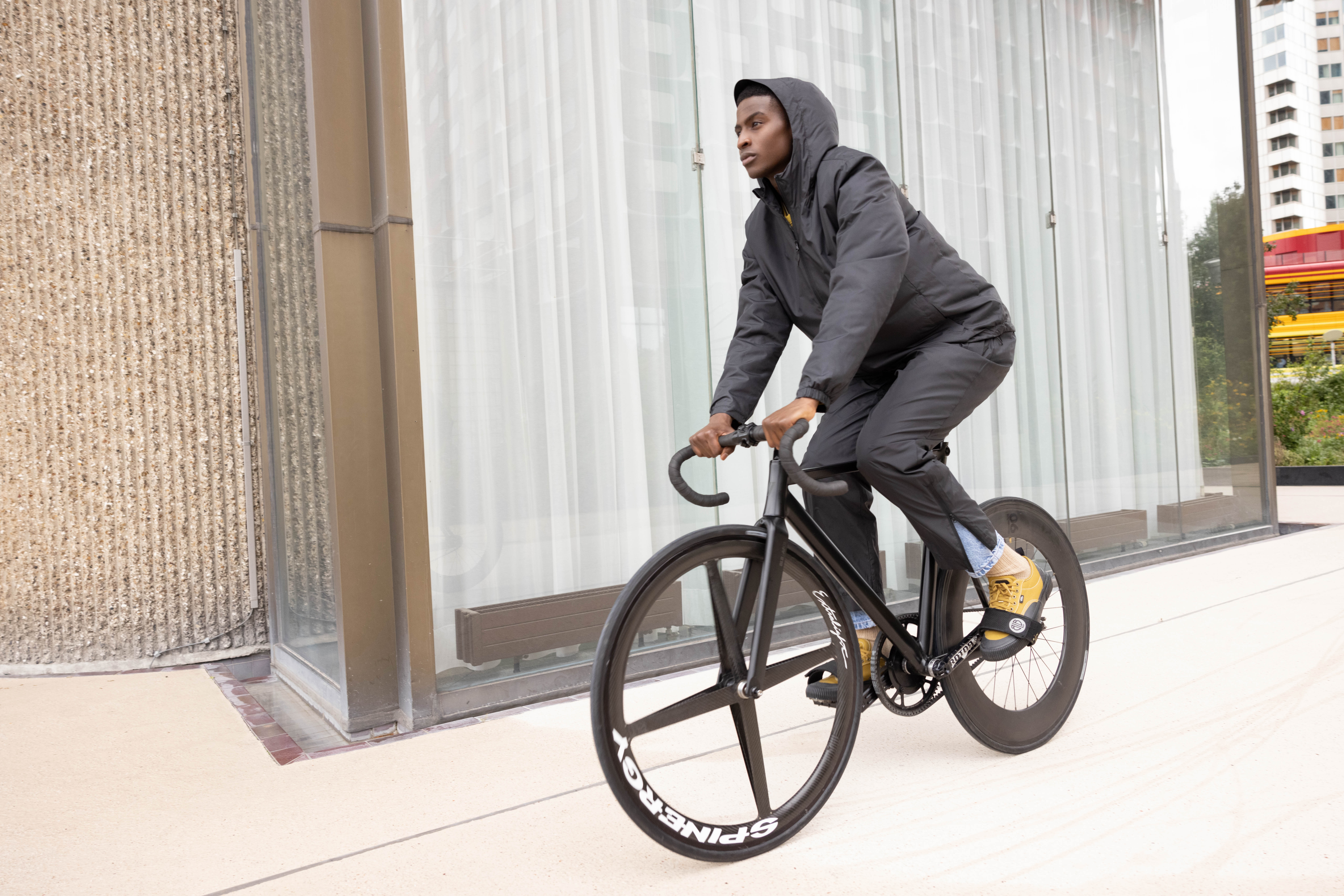 Creating the perfect urban mobility wardrobe just got easier thanks to our new range of trendy, multifunctional printable jackets and pants.
Whether you're looking for the perfect light water repellent jacket, practical easy-on cycling overtrousers, or light padded jackets and body warmers, you'll find just what you need in our new collection!
Our Outerwear garments are made using 100% recycled polyester from post-consumer plastic bottles waste, these new styles are the ideal way to create high-quality customised outerwear that looks good, fits great, and is kind to the planet. 
MULTIFUNCTIONAL
& VERSATILE
Our easy-to-wear jackets and pants are perfectly suited for all kinds of activities and situations, regardless of the weather. With a trendy, urban vibe, they can easily be worn as separates or mixed and matched as a full outfit.
We design all our garments with decoration in mind. Our fabrics offer an excellent surface for print and embroidery, and we pay close attention to the placement of zips, pockets and stitching to maximise decoration options.
Comfort, fit and function are crucial when you're on the go. That's why you'll find details like a special cap-shaped hood, drawcords at the hem and hood, zipped pockets, mesh lining and more. We also think about the decoration process, with inside zip openings that give easy access.
All our Outerwear styles are made using 100% recycled polyester and nylon fabric made from post-consumer plastic bottles. And to keep our garments as planet-friendly as possible, we use a safe, fluorine-free durable water repellent to make sure they are ready for life on the go.