"Joining the collective effort of the international community,
we want to take the lead with our partners to deliver and scale up solutions that address the global challenges of the textile industry."
- Abdulla Al Rumi, BLO Country Manager


OUR SUPPLIERS
Transparency is a fundamental component of any sustainability policy, which is why, since 2018, we have published the names and contact details of all our manufacturing suppliers in our annual Sustainability Report. At present, we work with nine partner factories in Bangladesh and one in China. Working exclusively with such a small number of suppliers ensures that we can build supportive, long-term, and collaborative relationships with each of them.
Just like for Stanley/Stella, sustainability is a key priority for our suppliers. Through close collaboration with our partner factories, and thanks to the daily presence of our Bangladesh Liaison Office staff on site, we make sure that actions are put in place to constantly improve working conditions and reduce the impact on the environment.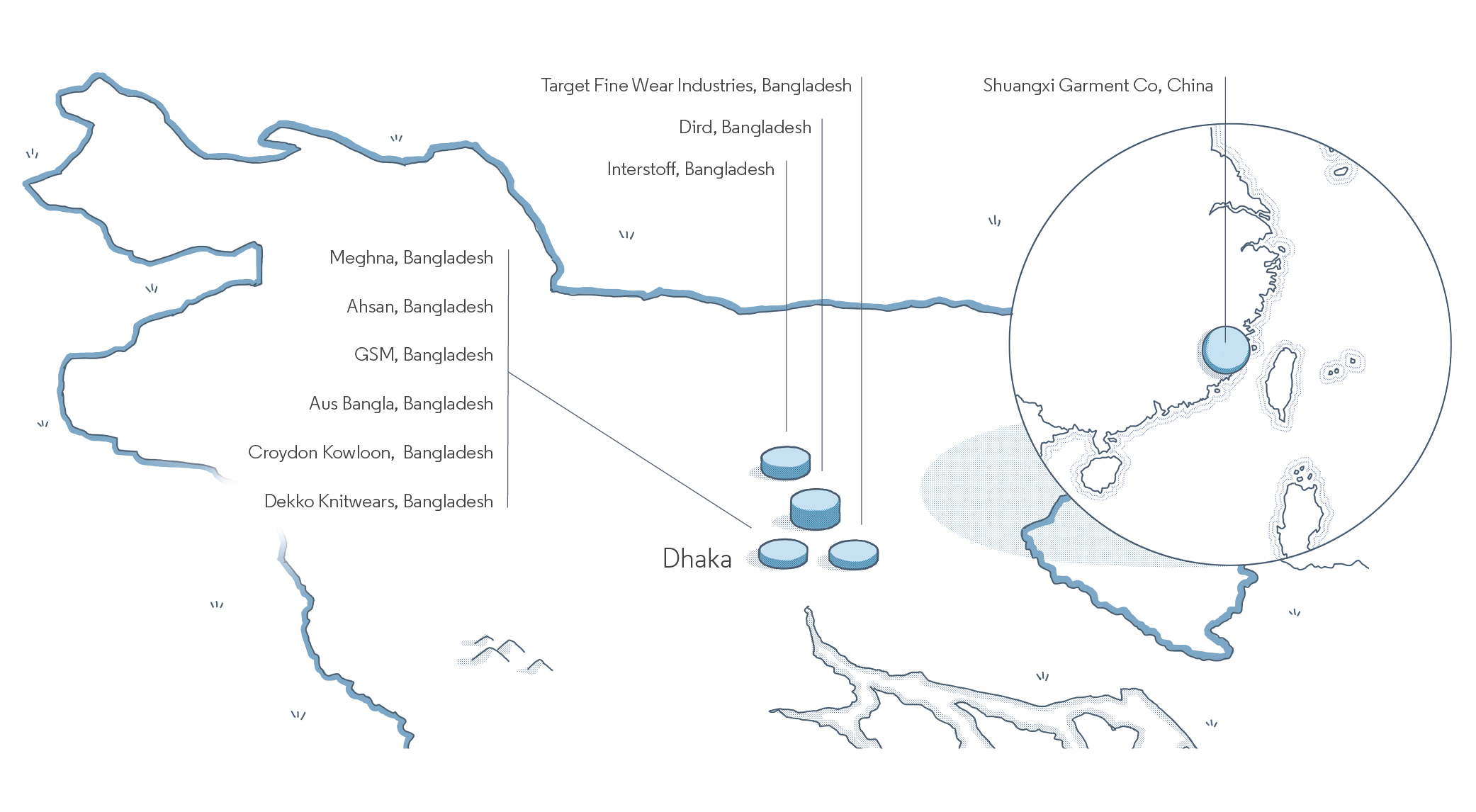 OUR DISTRIBUTION NETWORK
We produce blank apparel and work with an exclusive network of Official Dealers who transform our garments using various decoration techniques, including embroidery, Direct-to Garment (DTG) printing, and screen printing.
Once decorated, the garments are destined for merchandising, events, and retail brands. We work closely with our Official Dealers to encourage and train them to implement GOTS certified printing techniques, using non-harmful inks and sustainable production methods.
By enhancing the sustainability of not only our garments, but also their decoration, we hope to further positively impact our supply chain and ensure our products have the least possible impact on the planet.
Discover our GOTS certified Official Dealers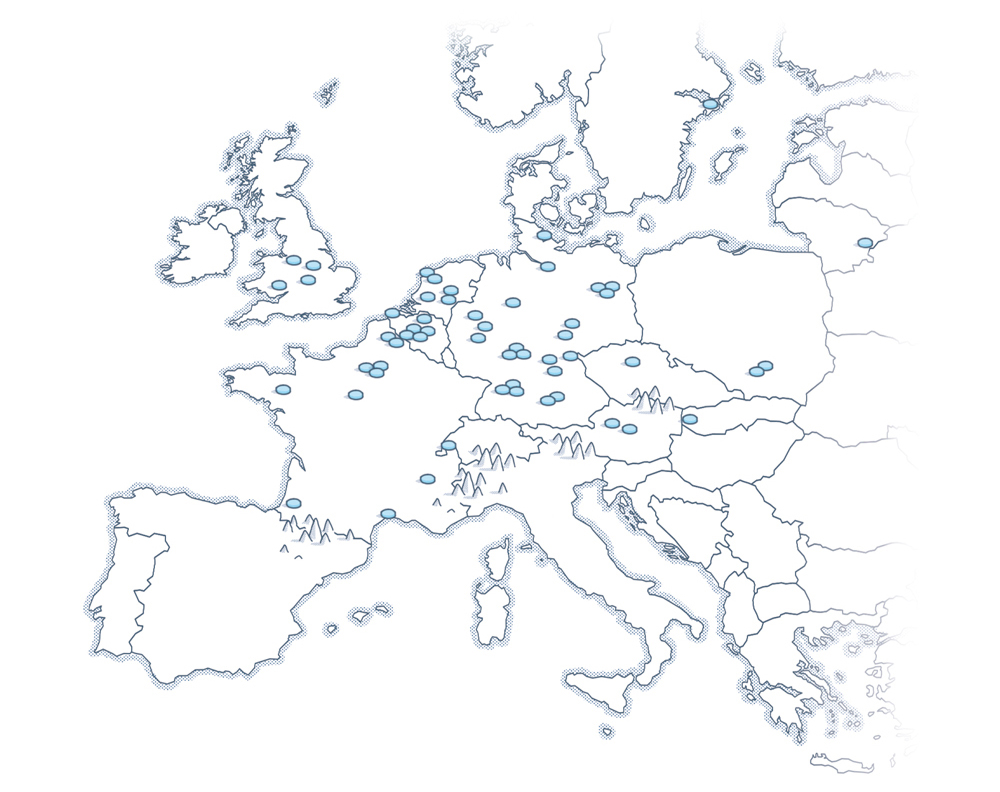 OUR LOGISTICS PARTNER
Based on our calculations, we estimate that our garments travel nearly 24,000 km to get from the cotton fields in India, to our partner factories in Bangladesh, and finally to the Port of Antwerp, the Belgian city where our stock is warehoused.
Most of this transport is by sea and road.
Our warehouse in Antwerp is managed by Katoen Natie (KTN) which has taken impressive measures to be as green as possible.
By adjusting their infrastructure, KTN have managed to save thousands of tons of CO2. Among other initiatives, they rely on renewable energy produced by local turbines, use LED lighting, and 90% of their sourced cardboard comes from fully recycled materials.
Discover our all the partner factories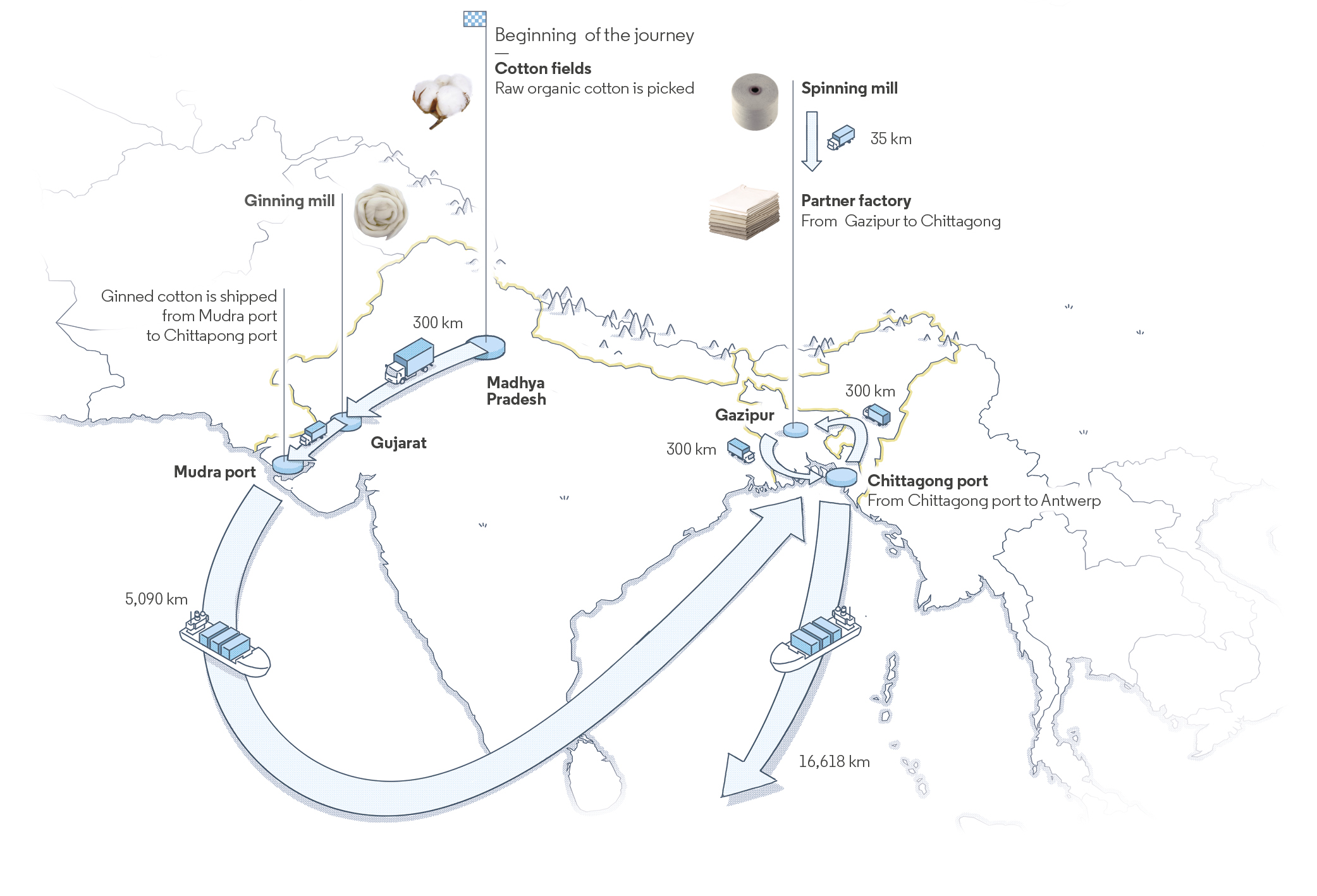 You might also be interested in