Made differently
At Stanley/Stella, you will witness a scale-up company with a start-up's entrepreneurial mindset. Empowering people and experimenting is critical to achieving our challenging goals. Combine this with healthy financial results, and the possibilities are unlimited.
Living in a multicultural, high-energy environment where we encourage people to take the lead and step out of the ordinary – we re-invent fashion for a better world.
Are you ready to make the difference with us ?

JOIN US
people-centric
We are all Made Differently.
At Stanley/Stella, we want to make sure that every single employee understands the environment in which we operate and what lives in the heart of our community, from our Suppliers to our Customers.
How do we make this happen? Here are 3 examples showing how we invest in our people:
Regardless of the department, every employee is invited to regular customer and partner visits per year.
A big part of the Stanley/Stella family is in Bangladesh. Periodically, we visit our Bangladesh site to meet all our local partners (employees, farmers, factory workers) and be inspired by their lives and reality.
We organize regular training in apparel decoration at our atelier in Brussels or even at specialized partners outside Belgium.
A company that has grown by 35% each year on average since it started does offer an enormous amount of development opportunities, new adventures to take on and many entrepreneurial challenges to surpass.
Are you ready to make the difference with us ?
JOIN US
share your talent with us
You want to join us but you don't find the right open position? Send us your Resume and a cover letter, we might find a place for you!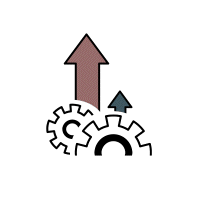 INNOVATION
Stanley/Stella is driven by innovation and our entrepreneurial spirit. We believe choosing the right partners empowers innovation. We are always experimenting to improve our products, our digital services and our entire supply chain.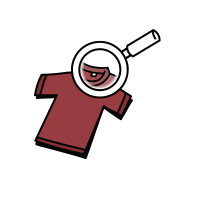 EXCELLENCE
For you, as for us, every detail counts. We make no compromise when it comes to reaching for excellence. In every aspect of our business, we aim to surpass our own results. Our collections and actions should always raise the standards and change the perception of the textile industry.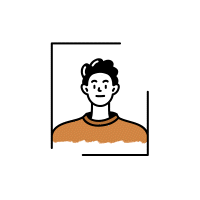 PEOPLE
Everything at Stanley/Stella is about people. It is our essence. From our dealers and suppliers to our employees and customers, we ensure everyone feels listened to and is treated with respect and dignity. We actively strive to create an ecosystem with a positive spirit.
SUSTAINABILITY
Sustainability is at the core of our business culture. We are committed to continuously improving how we create and operate, from the cotton farm to the collection, to how we manage our waste. We always act with transparency for people, the planet, and society.
Our office
Located in the Delta Campus in Auderghem (Brussels, Belgium), the new Stanley/Stella office offers a fantastic platform for people to connect, share, experiment and learn.